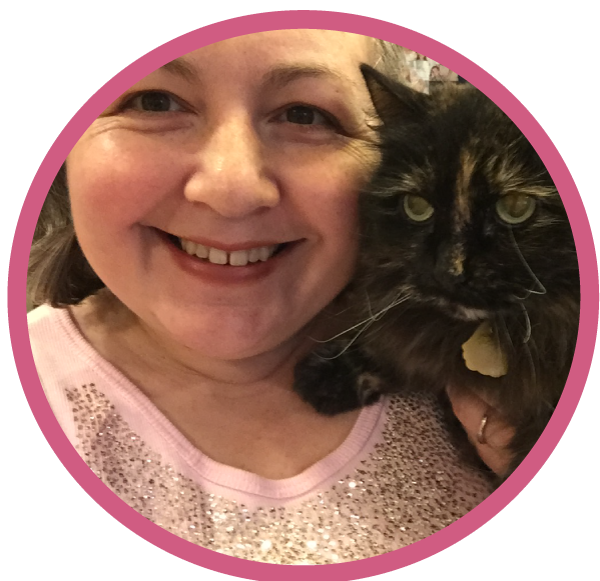 WE COULD BE 
THE PURRFECT FIT!
Comforting Cats - for Over 25 Years
Attention To Detail 
Text/Image Updates @ Every Visit 
Degree In Animal Care 
Pet Sitter Insurance and Grooming Insurance
Peace of Mind for Cat Parents   
TEXT Me: 781-447-5489
or Create An Account on the Client Care Portal Click Here
Do you have a senior or special needs cat that
needs gentle care on a daily basis?


Do you have cats that have a special diet, supplements mixed in or medication given?


Do you have a cat that gets very lonely if left
alone for too long?


Do you have a multi-cat household (2, 3, 4 or more cats) that needs a lot of detailed 
care, cleaning and home tasks to keep everything on track?


Are you looking to leave your cats in the comfort of home,
so you all have peace of mind?


Would it make you happy to know your cats have 
Snuggle, Play Time or Interaction Everyday?


Would you like text, picture and
video updates on every visit so you can stay connected to your cats?


Do you have lots of mail, packages
or dry cleaning deliveries that need to be taken in daily?
Then my service would be a good fit for you!


Cat Sitting Starts at $30/visit 
Visits are between 30-45 Minutes depending on the care needs and Add On Services


Am & Pm Services are only available inside my area of service 
My Service Hours are between 8:30-5:30pm for my last visit




Add On Services
$5 out of my area rate once per invoice 
$3/per visit for Medicine 
$10 + extended services
Add $5 for watering Garden and Plants on Decks as plants need can be added to final bill.
Nail Trim $12/ cat
Ear Cleaning or Eye Cleaning $5/cat
Complete Litter Box Change and Cleaning $20
Holidays Additional $10 On the Holiday visit
( Thanksgiving,New Years Eve, New Years Day, Christmas Eve, Christmas Day)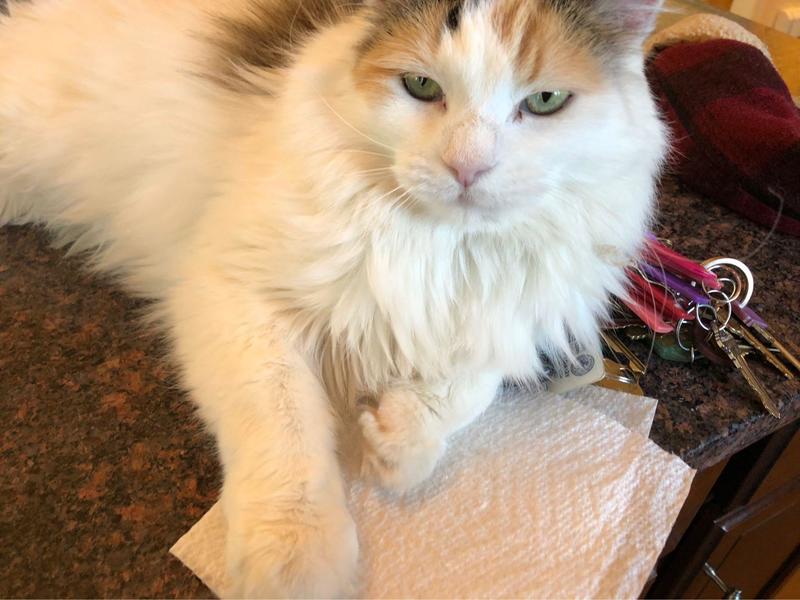 YOUR CATS WON'T EVEN MISS YOU WHEN YOU'RE AWAY
I know that may seem hard to hear, but its true...and its a good thing. My job is to distract your cats and keep them content and happy when you can't be home with them.


I know how difficult it is to be away from your cats because I am a cat parent to. We have four chatty, feisty, sensitive and incredibly cuddly felines and when we go away overnight, we....Worry!


That's why when you pick someone to care for your cats, you need to make sure the cats will be content and happy, and you will also!


Visit updates and pictures are a must when you're away and you should not have to ask repeatedly for them - they should be expected. Your cat sitter partners with you to provide great care for the cats and customer services for you!


It's especially important that your cats are loved, petted and snuggled if they want it; talked to and pampered so they don't get lonely; that they're fed and observed eating correctly and that their litter box is scooped, checked and cleaned daily. If possible, you'll want someone who has a discerning eye for cat care and changes in their behavior and health.
On top of that - you need someone who is detailed, mindful, trustworthy, honors your home and belongings - and keeps everything secure when they leave. You also need to have someone insured, educated and experienced - and runs their business professionally.
​For those clients that would like VIP services, we can customize cat care and home tasks to meet your needs and we have over 24 years worth of references we are happy to share with you.


That's me in a nutshell. I pride myself on caring for my clients cat's and their homes with a detailed eye and I love what I do.


WOULD YOU LIKE TO BECOME A CLIENT?   START HERE...
​We customize our cat sitting service to meet the needs of your cats and pamper them too! We also scoop litter boxes, take in the mail, water plants, and take out trash when needed. 
Step 1: Call/Text/ Email To Check Availability 781-447-5489 or Create a New Account on the Client CARE PORTAL Here
Step2: Schedule a Complimentary Visit to meet you and your pets
​(Then We email you a Welcome Packet with our References)
Step 3: To Book First Visit: We fill out a contracts for the care visits, and take payments before services begin. Payment activates the service contract.
Step 4: To Book Future Services: Call or Text or schedule Through Time To Pet APP link below
Have Questions First?
Schedule a Meet-N-Greet?
Text me on my cell at
781-447-5489
For Current Clients Only
Only current clients can use this contract. Payment in expected before services begin - no exceptions. please leave a check or pay for the sitting via a digital payment before services begin. And a contract must be left on the counter with any pet care changes or home care notes. 
You will need to right click and download the pdf to print on your home printer. 
Thank you!