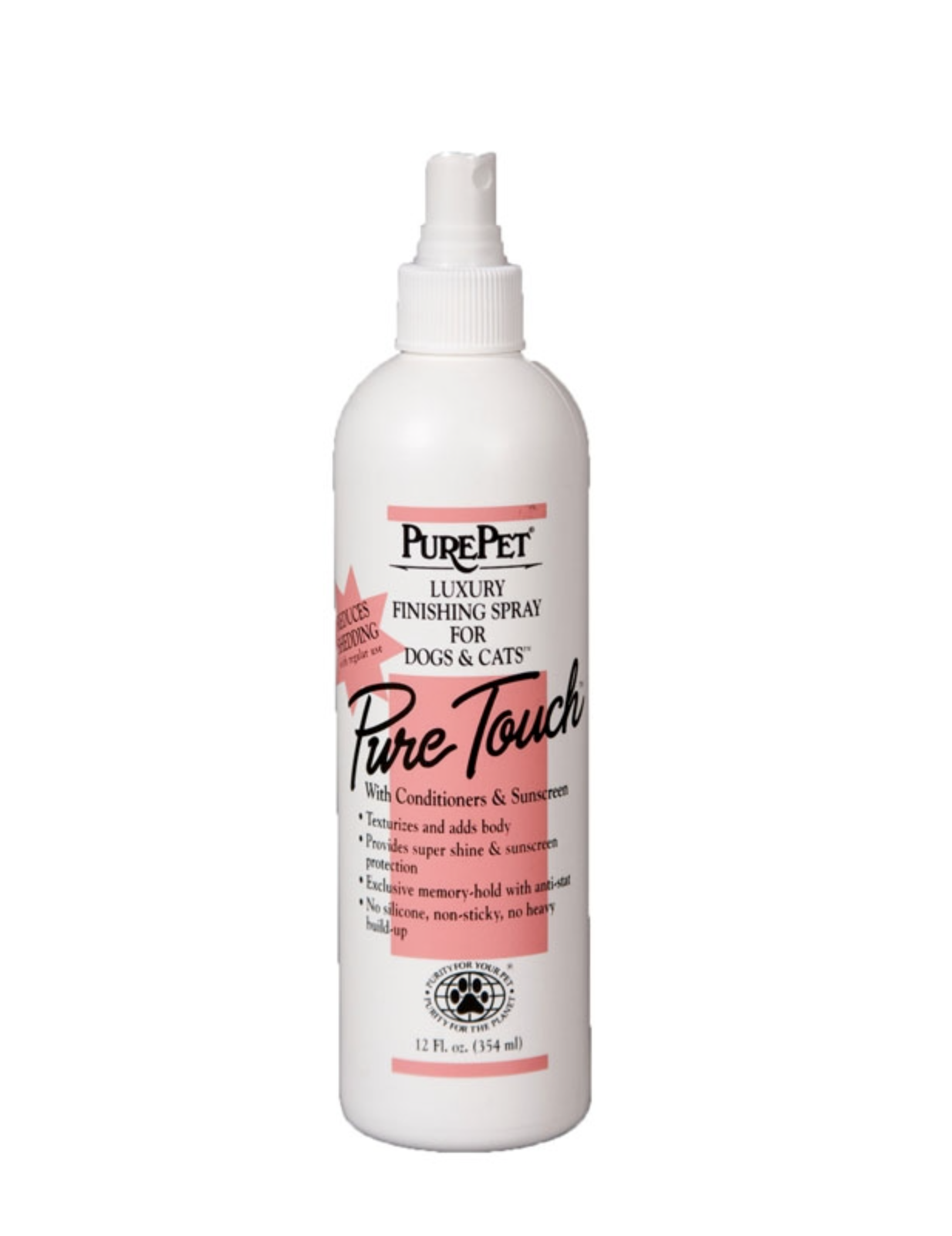 Conditioning Spritzer
Description
While Supplies last I will include one of our Zanies cat toys for no charge.
If you live in Kingston MA Area choose free local delivery and I will deliver it to your door.
*Leave in Conditioner Spray
*Helps Reveal hard to see floater matts
* Anti-Static for use during winter months
*Leaves the coat shining and nourished
Great for all coat types and safe on cats.
Short Haired Cats: adds shine, and freshens the coat.
Long Haired Cats: Conditions, simplifies combing-helps identify and detangle hard to see matts and controls flyaway and static coats.
"We've used this product in cat grooming since 1997! It's my go to item when brushing both long and shorthaired cats because it helps reveal small tiny floater matts, it adds nourished conditioning to the fur, and has a light scent-. It's unlike any cat conditioner I've seen in the Big Box Pet Supply stores. I keep it with my shedding combs and use for spot brushing and as a final spritz after a cat grooming shampoo when the coat is drying."
How To Use
You can use this product on a dry or wet coat, by spraying it on your cats fur during a home brushing, and brush or comb the coat thoroughly, or you can use it to identify small knots for a problem areas, like under the tail, back of tail, under arms and belly etc. You can also use after a cat shampoo. We will post a video soon about this product but you can always email me for more details.
** Do Not Spray in Cats Eyes
** Pure pet Does not engage in animal testing
This will take you to a SQUARE checkout page to complete the order process.
Conditioning Spritzer
$12.99
Buy now